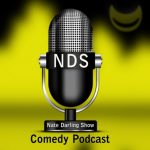 Originally Uploaded April, 2014
Nate runs a 5k at Angel Stadium, then later that night, witnesses a great example of guys being guys. Two actresses push to be on HBO's "True Detective" and some Secret Service guys get sent home early.
Plus, a term that shouldn't ever be used, OK Cupid takes a stand and why an Alabama man was arrested for climbing a tree.