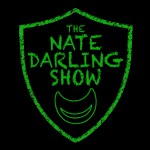 Nate's mom passed away early on February 25th, this show is his tribute to her.  It's not chock full of laughs, but it is chock full of love & some memories.
Nate will be dealing with family back in Vermont for the next couple of weeks, so no new shows until about March 20th.  In the meantime, we will bring back some classic shows you haven't heard in ages…or ever if you're a new listener.
Thanks to everyone for their support and kind words.