Originally Posted 12/3/2013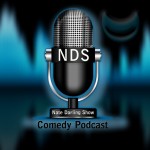 First show of December and we've got Diana Hong sitting in for Christiana.  We talk about taking Keeping It Tight to a whole new level, Kanye says ridiculous things and a stripper with a heart of gold (sort of).
Plus, the things women don't know about men and a sense of superiority in Florida Corner.