Sorry guys, Nate has bronchitis so no new shows this week…just one new sponsor, Target. Now you can shop Target.com and Amazon.com and support the show.
Originally uploaded January 2016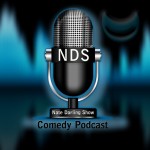 Male boudoir photos are removed from Facebook, the group is split on the idea of such things. Another fool thinks the earth is flat…and isn't swayed by logic or Neil deGrasse Tyson. Plus, Maine's Governor is at it again and we hear from an 18 year old Ted Cruz about future plans. We are your silly friends…hang with us for an hour.