Originally posted October 2012.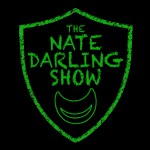 The final show with the original cast as Larry & Mel say farewell.  What they'll be doing with their new free time.
Some of our favorite memories…Larry's new biggest fear and plans for the future.  Plus, Sarah Silverman's dad defends his girl, breastfeeding the pug and the lawsuit over penis injections.
Show #70: Farewell Mel & Larry