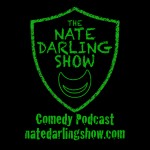 Happy Friday…enjoy the "fun" of the German language compared with others.  Sacramento named an "unfriendly" city and the difference between real sex and porn sex.
Also, what if Anthony Weiner were a woman?  A discussion of the V-Steam treatment and how one man got a faster response from 9-1-1.
Please write us in in Sacramento Magazine's Best of Sacramento.  See the post on natedarlingshow.com for how to make it happen.