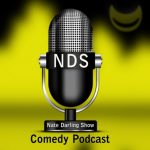 Originally posted April 2013
On this episode of the podcast find out how a bra can kill you. Why Reese Witherspoon wasn't acting like a Southern Belle and hear Becca's reaction to an actual football halftime chewing out (from the Legends Football League).
Plus, how to the the perfect 1 night stand, how a 1 night stand went wrong for a movie star and why Christiana and Becca are against women exerting their power.