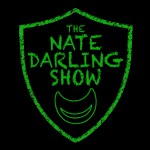 This week's show was recorded on September 4th as Nate is on Vacation!
We start with our memories of September 11th and the continued impact of that day and the terrorist attacks.
The fun resumes with the sex toy taped to the suitcase…the man with the "Fat Boy" tattoo…plus, news from Portland, Oregon in honor of our pal, Eric.
Finally, in what could be the best and worst Small Town News ever, the Op-Ed piece on Bells.