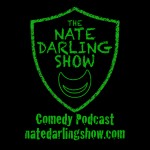 Originally uploaded August 2013
Ted goes to Vegas, Christiana goes to the beach and Nate gets a massage.  Plus, Sydney Leathers does the rubbing herself…Oprah responds to the n-word and the beard finds a new home.
We also explore when honesty isn't the best policy and the latest viral ad.
Show #128: Oprah, the Beard & Leathers