A celebrity tries to get back on your radar by creating a feud with a Dodger.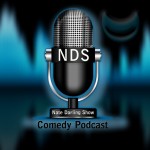 We start the show with something adorable…then Christiana defends Dodger Stadium…John McCain argues with himself and Dave Chappelle talks about his first encounter with Kanye West.
Plus, the new Lego toys and stick around for Nate's rant about some of the most horrible people in the world.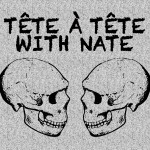 Bryan Bishop, better known as Bald Bryan from the Adam Carolla Show joins Nate for a great one on one discussion about sports, movies and the progression of the Adam Carolla Show from the radio to the most downloaded podcast in the world.
Plus, hear what happens when Bryan gets a surprise package mid-interview.
Tête-à-tête with Nate: Bald Bryan 
 Listen to the Film Vault with Anderson & Bryan Bishop on iTunes or andersonandbryan.com
All things Bryan Bishop at bryanbishop.com & follow him on Twitter @BaldBryan
And of course, catch him on the Adam Carolla Show