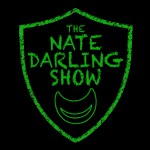 We're BACK…and we have an extra person as Becca Costello sits in with the gang.  We talk about moms and dads and strippers.
Plus, how to land a man…the creepy real estate agent…and a lady who is VERY extreme about couponing.
Remember, there will be another new show for you on Friday morning, that's right…TWO FREE SHOWS EVERY WEEK!!!